We're connecting IU with our local communities throughout the state and making Indiana a better place for all.
The university's impact can be felt widely and tangibly across each of its seven campus regions and the state's 92 counties. All of IU's campuses actively engage their respective communities and regions to develop and deliver education, quality degrees, cooperative initiatives, and research that addresses important regional needs and opportunities.
$9.9 Billiontotal impact to indiana's economy
1 out of every 26number of Indiana jobs supported by the activities of IU and its students
As IU begins its third century, it remains committed to improving the lives of Indiana citizens.
Learn more about IU's economic impact on state's business community and the benefits the university generates in return for the invest­ments made by its key stakeholder groups—students, taxpayers, and society.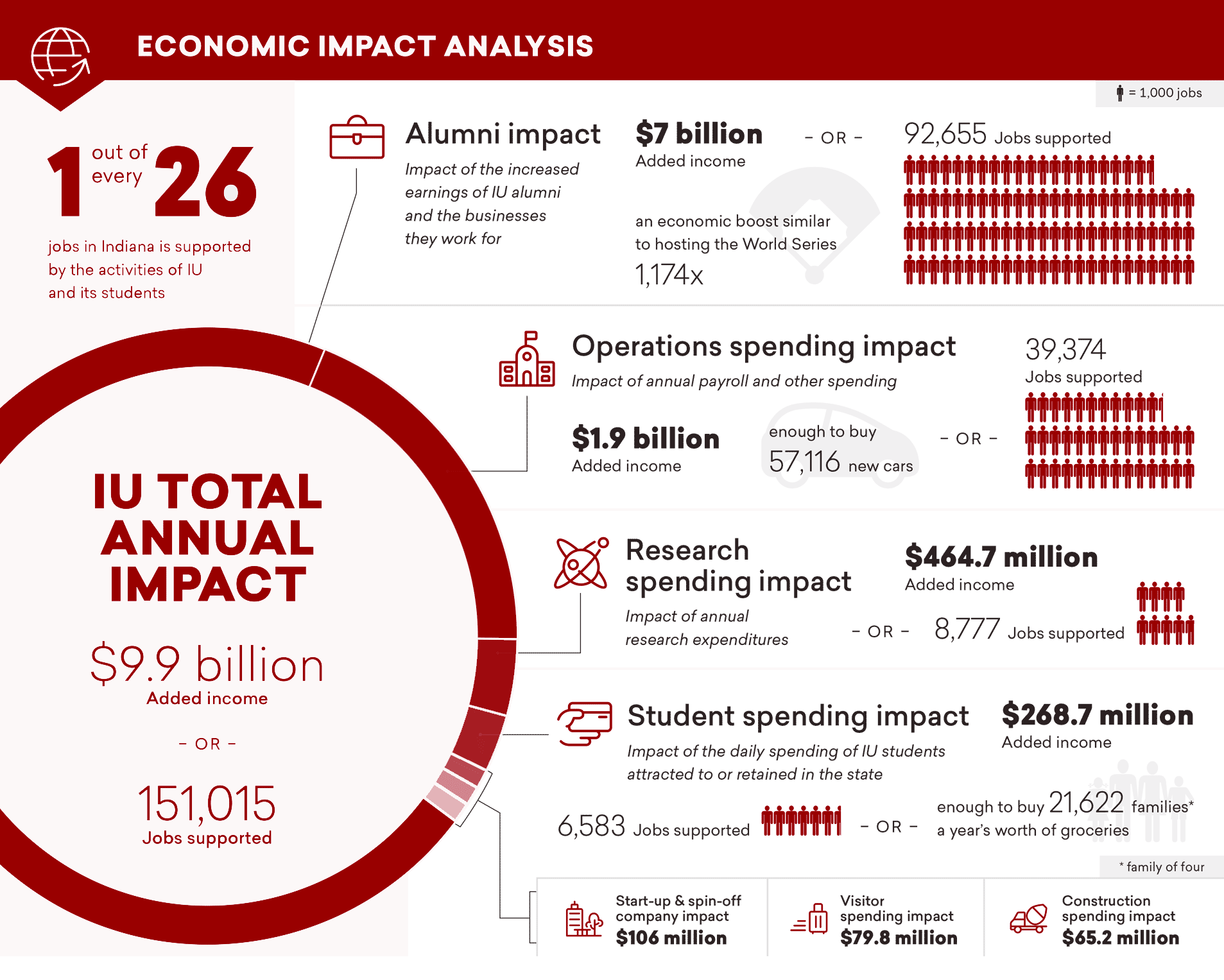 IUPUI (including IUPUC & IUFW)